Collective Worship
Christ is at the centre of all of our thoughts and actions and because of this, Collective Worship is a much-valued part of life at Endsleigh Holy Child. We love coming together in classes or as a whole school to worship daily allowing our children, staff, parents and parishioners to know, serve and love God. By listening to and reflecting upon the Word of God, we allow the messages of the Bible to shape our lives so that we can develop and nurture a closer relationship with Jesus.
Collective Worship Timetable
| Day | Worship | Led by |
| --- | --- | --- |
| Monday | Whole School Collective Worship ~ based on the Statements to Live By | Member of Teaching Staff |
| Tuesday | Prayer and Praise | Member of Teaching Staff |
| Wednesday | Whole school worship based on the Liturgy of the Word from the up-coming Sunday | Chaplaincy team supported by Mrs Holtby |
| Thursday | Class Liturgy | Class liturgy team |
| Friday | Whole School Praise Assembly ~ celebrating children's work and achievements. | SLT |
Feast Days & Special Celebrations
In addition to our weekly acts of worship, we also celebrate important liturgical feast days with special whole school liturgies or Masses, including Remembrance, All Saints Day, Advent, Christmas, Epiphany, Ash Wednesday, Lent, Easter, Ascension and Pentecost.
Even though we have missed going to mass at Our Lady of Lourdes and St Peter Chanel, Fr William and Fr Peter made sure that we have had the opportunity to join together and to celebrate the mass. We have recently returned to mass in small groups but we can't wait until we can all walk down as a school once more.
We also share special Services of Reconciliation during Advent and Lent as part of our preparation for the great feasts of Christmas and Easter.
We have missed our Stay and Pray sessions with our families when they came into school to join their children in liturgy. However, we have been delighted to have 'Stay at Home and pray with us' as classes have invited their families to join us via Teams for a live online liturgy.
This is a lovely time for the children to share how they pray in school during class liturgies with people they care about. We have had some really fabulous feedback from our parents about these sessions and the children have loved sharing with their families once again.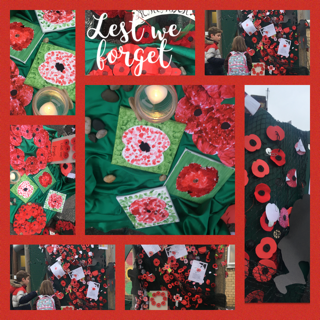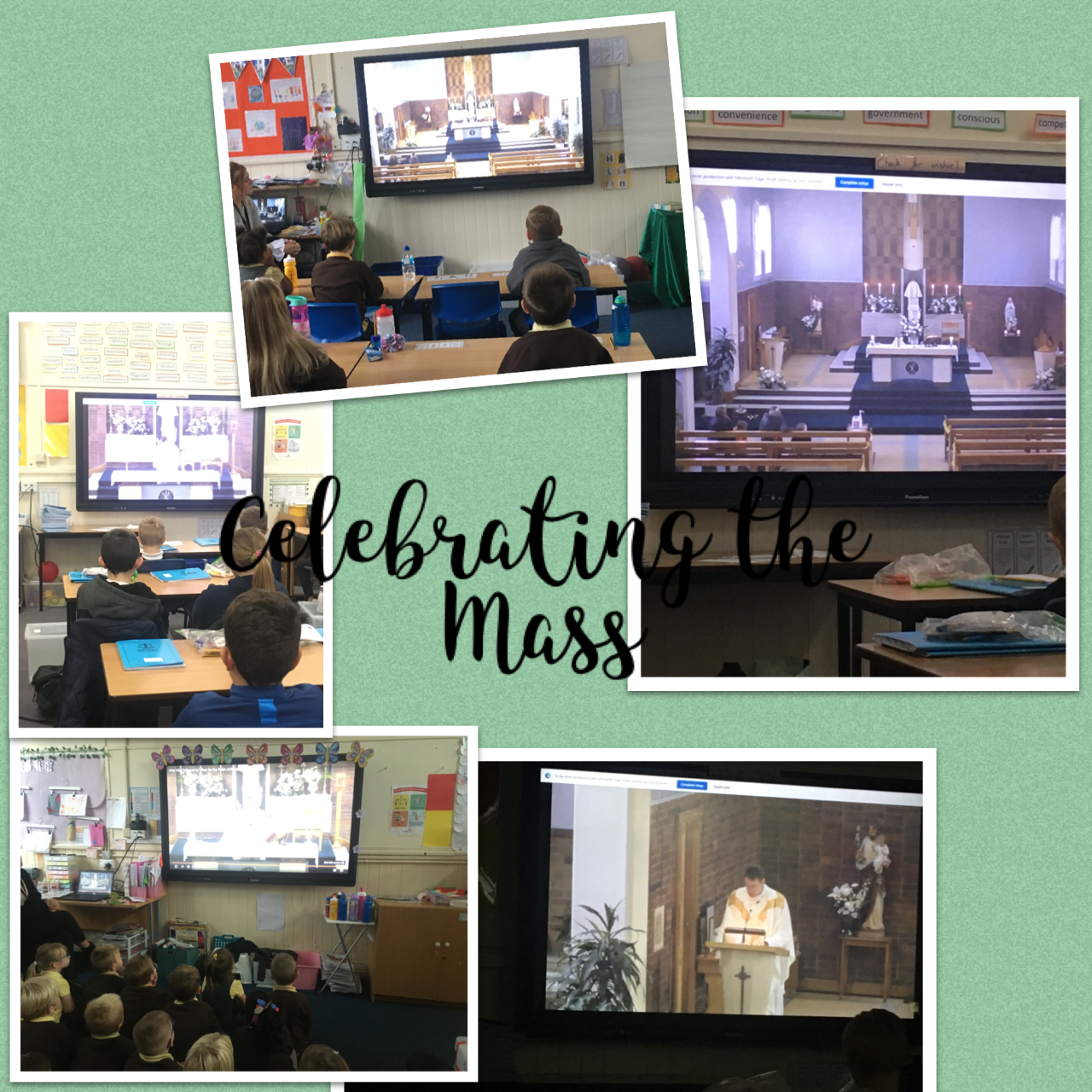 HOLY WEEK: Although our Holy Week remembrance looked different this year, we still came together (at times virtually) to remember the events of this great week. Each class held a Palm Sunday liturgy in their classrooms before we joined together (socially distanced of course) to 'Sing Hosanna' as we remembered the joy of Jesus' arrival into Jerusalem. Thursday saw the Last Supper liturgies taking place in classrooms.
Friday was our virtual whole school liturgy where Fr Peter led us in prayer. Each class reminded us of the journey Jesus made to the place of his crucifixion and we reflected upon the sacrifice he made for us. Each reading was marked by a symbolic action in year 6.
Daily reflections in classes took us through the events of Holy Week giving us all the opportunity to spend time in prayer with God.